EV GUIDE
HOW TO CHOOSE YOUR EV CHARGE POINT
With so many EV chargepoint options on the market, it can be difficult trying to choose the right one! Check out our handy guide below for tips and advice on the different features available. If you'd like further advice on choosing the right EV charger, contact our friendly team, who will be happy to recommend the best solution.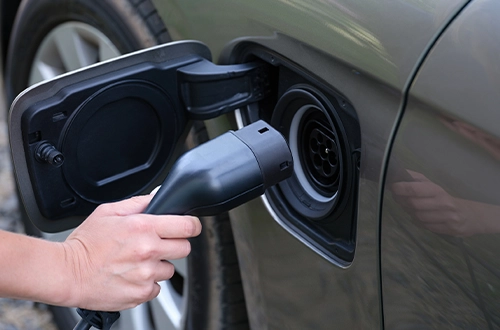 BUILT IN CABLE?
There are generally 2 types of EV charge points available: tethered or untethered.
A tethered charge point means the charging cable is built into the unit as a permanent feature. The cable simply needs to be uncoiled and plugged into your EV – just like a petrol pump. The cable is conveniently always available, you do not have to unpack a separate charging cable from your vehicle each time you wish to charge. Of course, the length of the cable is fixed (although it may be possible to upgrade this later at an additional cost).
It is important to know what type of tethered cable connector plug your EV requires – Type 1 or Type 2. Most electric vehicles are Type 2, but some do take the Type 1 connector only – if this describes your vehicle then you may be best choosing an untethered device just in case you change your vehicle in the future.
Untethered charge points work with both Type 1 and Type 2 connectors – you simply use your own cable (but check that the cable supplied with your vehicle is properly rated at 32A (amps) to ensure you are able to utilise the full power of your charge point). An untethered charge point can therefore be used with any type of electric vehicle. Also, you might consider the device looks better on the wall without a coil of cable wrapped around the device.
Some chargers are available in both types: tethered or untethered.
SPECIAL FEATURES
Some EV charge points have special features that may offer greater convenience and functionality. For instance, different devices require different safety earthing arrangements – which might include the need to install an additional earth-rod if earth safety protection is not built in.
Some devices have the ability to interface directly with energy supplier tariffs to automate charging scheduling to optimise usage at times of most favourable electricity tariff rates.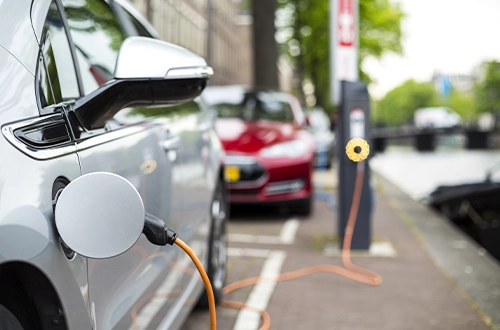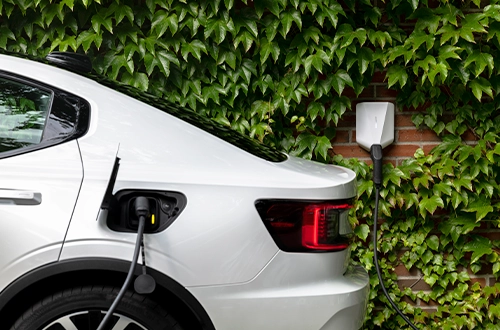 EV LOOK & STYLE
Although EV charge point devices are all designed to perform the same fundamental features, manufacturers have designed units that have very different appearances to suit different personal tastes. As well as varying shapes and sizes, some devices are available in a range of different colours. The importance of this may depend on where on your property you wish to have your charge point installed.
EV BUDGET
Finally, budget is usually a very important consideration for most. Charge points are available in a range of prices, which may be related to the other considerations of function, features and style.
We had Josh come out to fit an Ohme charge pod. He was excellent; quick, efficient and friendly. He even swept the floor after himself and changed something that he noticed had been left in an unsafe condition by our electricians. So impressed, would highly recommend.
Great experience from enquiry to fitting. Trishan who we spoke to a number of times, was so good and helpful and his customer service skills were excellent. Our fitter Rob was knowledgeable and extremely able, the fitting took some time and he explained what he was doing at all times. Happy to have him in the house and would readily recommend him and the company. A great experience for us 👍🏻👍🏻
Very happy with the service from YuCharge. They honoured the £300 government grant unlike some other suppliers I talked to and they were better priced than all the others.
Would recommend to any small business in Hampshire.